Hen-biau King
Botany inspection experts of Aus Botanical Research Institute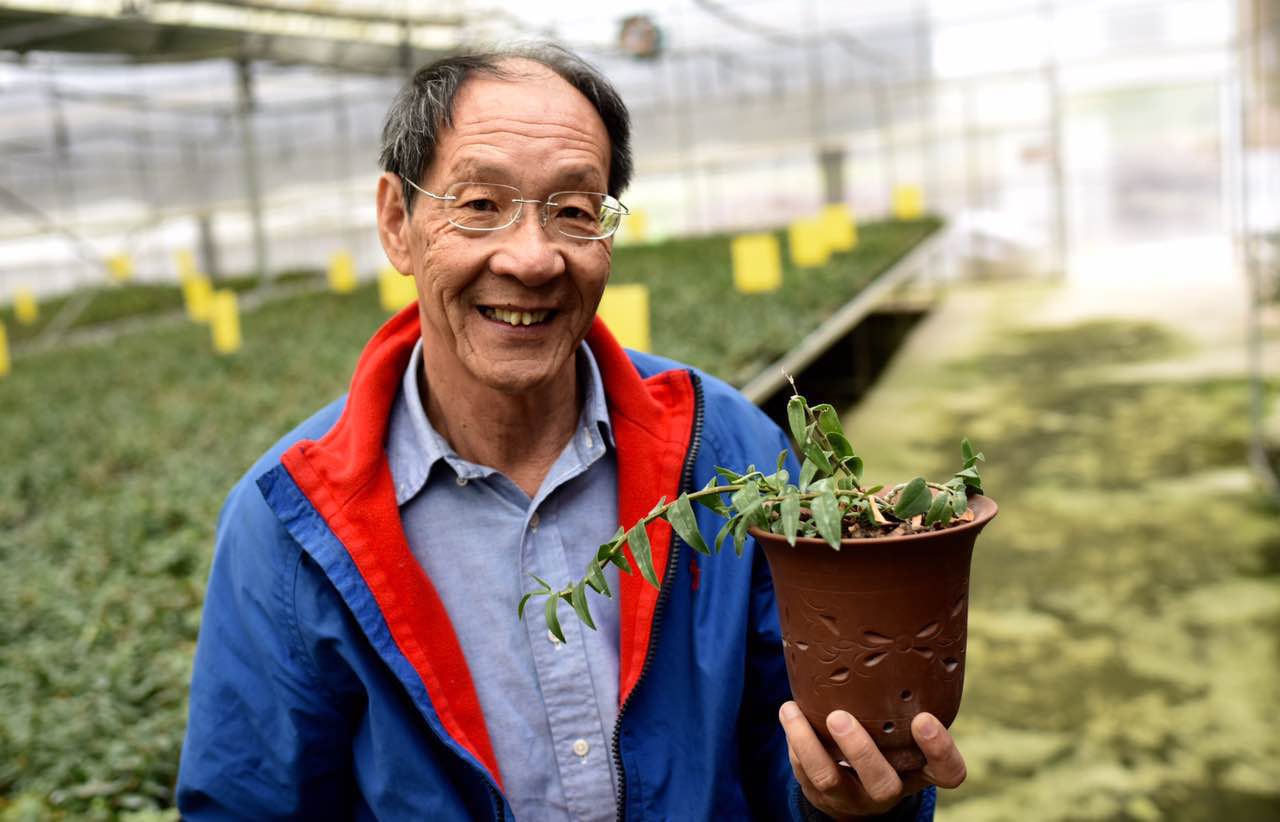 Chairperson
The Jane Goodall Institute of Taiwan (http://www.godall.org.tw)
Are of Speicalization

Scinece research management
Forest ecology and cosystem management
Climate change and forest Ecosystem Responses
Professional Appointments
2008 - 2012 Chairperson, Society of Subtropical Ecology
2003 - 2008 Director-general, Taiwan Forestry Research Institute
2002 - 1986 Senior Research Scientist, Taiwan Forestry Research Institute
1986 - 1980 Division Head, Director of Research Station and Associate Research
Scientistof Taiwan Forestry Research Instiute
1982 - 2008 Adjunct Professor, National Twaiwan University, National Normal Universtiy, Chinese
Culture University and Fu-Jen Catholic University
1973 - 1979 Scientific Research Officer, Faculty of Forestry, University of New
Brunswick, Canada
Professional Committees (Selected)
2003 - 2007 Chairperson, International Long-Term Ecological Research Network (http://www.ilternet.edu/people)
2006 - 2012 President, Society of Subtropical Ecology
1997 - 2004 President, Taipei Eco-Art Association, Taipei, Taiwan
1997 - 2000 National Coordinator Taiwan Ecological Research Netword (TERN) Program, National
1997 - 2000 National Coordinator Taiwan Ecological Research Netword (TERN) Program, National Science Council, Taiwan
1995 - 2003 Chairperson, East Asia-Pacific Regional Long-Term Ecological Research Network Committee
1995 - 2003 Vice-Chairperson Intermational Long-Term Ecological Research Network Committee
Member
IBP-Taiwan Advisory Committee
Publications
1. Referred Papers: 72
2. Reports (full papers and abstractsin proceedings, conferences) : 170
3. Essays: 345
4. Books; 5 in Chinese and 1 in english
5. Translations: 21 Books (in conservation and ecology, from English to Chinese)
6. Films: Executive Producer of 7 Wildlife Documentary 16 mm Films (each has 3 languages: Mandarin, English and Taiwanses versions)
1) Papers (Selected Peer Reviewed form 2006 up to present).
2) Laurance WF… HB King et al. 2012. Averting biodiversity collapse in tropical forest protected ares. Nature 489: 290-294.
3) King HB and CC Lin. 2009. The New Mission and challenges of Natural Science Museum. Pp: 296-304, Proceedings, International symposium for the 100th Anniversary of National Taiwan Museum.
4) Zhuang Shun-Yao, Ming-KuangWang, Hen-Biau King, Jeen-Lian Hwong, Feng Shou Hsu. 2006. Rain acid buffer capacities of alpine forest solis in central Taiwan. Geoderma 137 (1-2) : 174-178
5) Pai, C. W, M, K. Wang H. B. King and J. L. Hwong. 2006 Layer Charges of vermiculites in two forest
6) Inceptisols in northem Taiwan. Clay Minerals41: 589-98.
7) H. B. King, M. K Wang. S. Y. Zhuang J. L. Hwang, C. P. Liu, and MJ Kang 2006. Sorption of sulfate and retention of cationsin forest soils of Lien-Hua-Chi waterhed in Central Taiwan. Geoderma 131: 143-153
Documentary Films on Wildlife (16mm) : as Executive producer or / and Narrtor
1) Taiwan magpies (27-min) in Chinese and English. 1991
Won 1992 montana film festival two prizes; Honorary Mention, best
2) A Century of Taiwan WildBirds, a 27-min film in Chinese and English, 1992
3) Terns In Taiwan, a 27- min film in Chinese and English, 1992
1995 Montana Film Festival two prizes; Environmental Issue
4) Taiwan Bush Rabin, a 27-min film in Chinese and English, 1996
5) Taiwan Macague, 1996
2000 the 39th nominates the Best Documentary Film, Taiwan
6) Taiwan orioles (oriolustraillii) 2000 Published by COA in English and Chinese (2000)
7) Steer's Babbler (Liocichlasteerii) . (unfinished)
8) Symbiosis on theEarth: Evangel from Migratory Birds (2010)
9) Hodgson's Hawk Eagle (Spizaetus nipalensis) (2014)